AB InBev Acquires SAB Miller, Owner of Kompania Piwowarska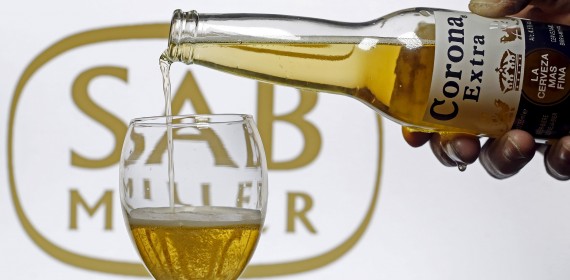 The Belgian brewing giant, Anheuser-Busch InBev, is taking over for USD 107 billion the South-African number two in this industry, SAB Miller, which is the owner, among others, of Kompania Piwowarska. Owing to this deal, the largest global brewing consortium will be created, marking one of the largest consolidations this year.
News of the potential merger appeared on 16 September, when SAB InBev Miller announced that it had received a proposal of acquisition from Anheuser-Busch InBev. After negotiations that took more than a month, the parties agreed on the principal terms and conditions, including the price set at USD 107 billion.
What does it mean for the Polish market?
SAB InBev Miller is the key player on the Polish market through Kompania Piwowarska, the owner of Tyskie, Lech and the last year's sales champion, Żubr. The Polish brewery market is saturated and mature. There is a new fashion for small local breweries, which are driving the dynamics of change. KP has created the line of beers and the advertising campaigns, which are reacting to the new market demand. Nevertheless, the largest quantity share in the market is held by the brands from the medium segment, which includes Żubr.
The investment by AB InBev will not have any major impact on the Polish brewery market. We will probably see the launch of the Budweiser brand in the retail premium segment. This is the flagship brand of AB InBev, which is most popular in the States. However, the present fashion for fancy and local beers may prevent or even delay the major expansion of the new beer in Poland. On the other hand, AB InBev should continue its promotion of Tyskie on other continents, as it enjoys a major popularity on foreign markets.
Summing up, despite the already major consolidation, we should not expect a revolution, and Kompania Piwowarska has to focus on reinforcing the leading position it has occupied for years. Nevertheless, the deal will enable it to strengthen its place in the premium segment and on the HoReCa market.